The Sigurjón Ólafsson Museum was founded in 1984 by Birgitta Spur, the late artist's widow, in his studio and their home in Laugar­nes. The mus­eum is dedi­cat­ed to ex­hibit­ing Sigur­jón Ólafs­sons's sculp­tur­es − alone or in dia­logue with other art­ists.
The mus­eum also hous­es a vast amount of bio­graph­ical mat­erial and is the res­earch cent­er of Sigur­jón Ólafs­son's work. In ad­di­tion to hous­ing dif­fer­ent ex­hib­itions the mus­eum spons­ors vari­ous cult­ural pro­grams.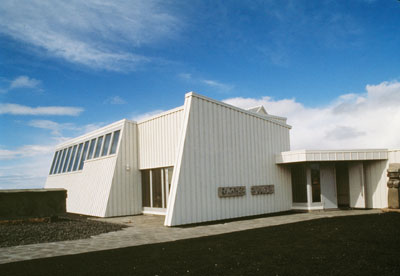 Born in Iceland, Sigurjón Ólafsson (1908-1982) studied and worked in Denmark 1928-1945. After his return to Iceland he lived and worked in Laugarnes, Reykjavík.

Guided Tour in Words and Music Retrospective exhibition of Sigur­jón Ólafs­son's sculp­tures in the Nat­ional Gallery of Ice­land 2014.



Female Idols. Exhibition of classical por­trait sculp­tures of women by Sigur­jón Ólafs­son. Guided tour by Bir­gitta Spur. 2016



A Story Unfolds. Birgitta Spur gives a guided tour through this ex­hibit­ion. April 2021. In Ice­landic with English sub­titles.